Since the arrival of Moviepass in 2011, the movie subscription provider has disrupted conventional cinema pricing strategy. Many cinema theatres, especially in the USA, have been skeptical of the subscription model ever since. Facing digitalization and changing consumer behavior, cinemas should be proactive in thinking about how their own pricing system can help them remain competitive. This article outlines the basics of subscription models for cinemas and gives advice on what exhibitors can learn from it.
Subscription models are the new norm
We are currently entering an economy phase, where many industries and companies focus on subscription-based business models. For example, the subscription growth rate of Spotify demonstrates a surge of users and subscribers from 2012 to 2017, reaching 50 million premium subscribers by June (Exhibit 1).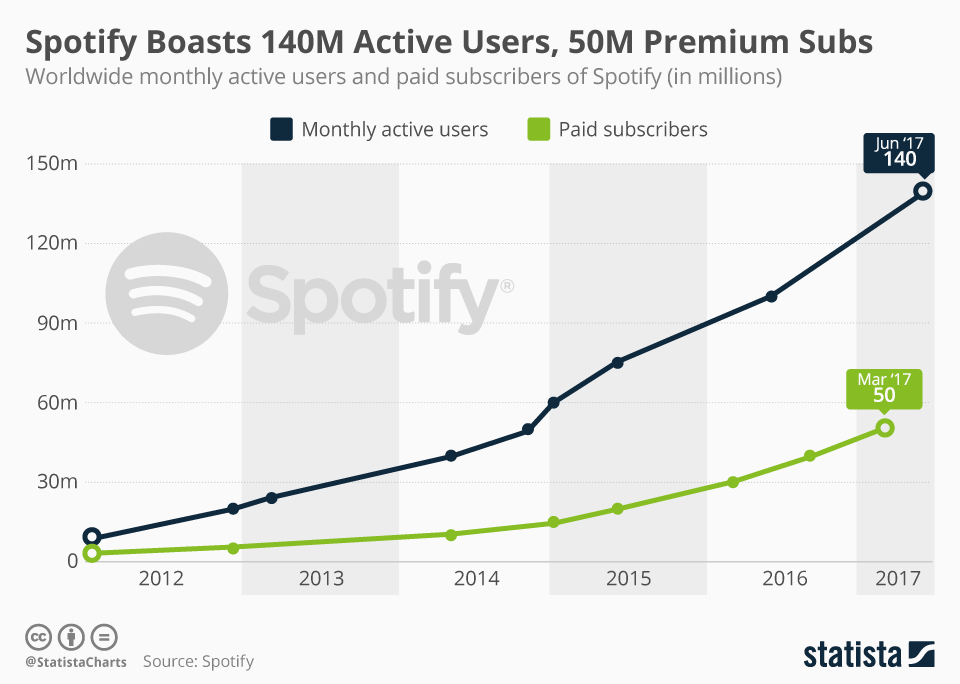 Exhibit 1: Worldwide monthly active users and paid subscribers of Spotify
Source: Statista
Research on this topic shows that mostly the younger generation is enjoying the benefits of using a service without having to worry about unexpected costs and high charges. After all, according to a recent study by Deloitte, over 70 % of millennials (born 1980-1999) own a product subscription and almost 90% own a service subscription.
How is the situation in other industries similar to cinema?
Subscriptions have proven popular in industries where customers purchase a ticket to receive a service, such as going to a concert, attending a sports event, or watching a movie in a cinema. Exhibit 2 shows the share of subscription tickets compared to total ticket sales. The sports industry reveals the highest subscription share, driven by a loyal fan bases.
Exhibit 2: Share of subscription tickets to total ticket sales
Source: Smart Pricer
The theatre and venue industry, as well as the ski industry, have an average subscription rate for tickets by 15% to 25%. The subscription share in cinemas, however, is only 5% to 15% depending on region.
In Europe own subscription models are already the norm
In Europe, subscription models for Cinemas have been around successfully for quite some time. Exhibit 3 shows the subscription model of four major cinemas in the UK, Germany, and France.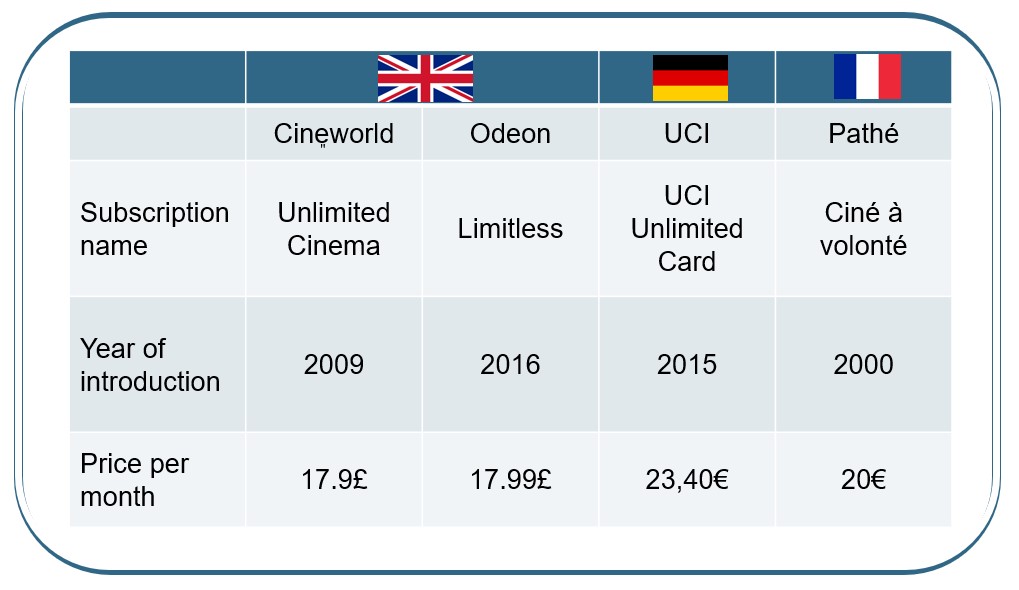 Exhibit 3: Subscription models for major circuits in Europe
Source: Cineworld, Odeon, UCI & Pathé websites
In the UK, the concept of subscription pricing in cinemas is being used for a long time. The Unlimited Cinema card by Cineworld enables users to watch all movies they want for a monthly fee of at least 17.9£ per month. Additionally, customers get discounts on food and drinks as well as benefits when referring a friend to the service. Cineworld is currently the leading cinema operator in the UK by box office market share with 99 cinemas and over 1017 screens.
Odeon also has a subscription card, called Limitless, which gives users for 17.99£ a month the right to watch all movies they want. Following the model of Cineworld, Odeon has introduced the card 2 years ago.
German UCI, which belongs to the Odeon Group. The enterprise has introduced the UCI Unlimited Card in December 2015, which represents a subscription for at least 12 months for a monthly payment of 23,40€.
In France, for 20€ a month, customers can see as many movies as they want in the theaters, by using the UGC/MK2 illimité card. The other big French cinema chain, Pathé, offers its subscription card for the same monthly fee.
All in all, visitors of the cinema chains in Exhibit 3 are adapting to the subscription well. It is definitely the way to go for movie enthusiasts, that visit a theatre at least two times a month. Not only does it bring people to movies, that they would not have watched without the all-you-can-watch model, but this model also enables rising concession revenue as well. However, subscriptions lower the average ticket price, especially for frequent filmgoers who would pay top dollar in any case.
Moviepass works differently than the regular subscription models
The US cinema subscription provider Moviepass charges its members 10US$ every month to watch a movie every day in a theatre of choice, with 91% of American cinemas available. Hence, the service is not bound to a certain cinema chain, like the other subscription models. The company pays theaters the full price for each ticket, by handing out special debit cards to their members.
It is worth noticing, that the subscription cost of Moviepass is lower than theater run subscriptions, whether in Europe or in newly introduced models like AMC in the USA. Hence, while theaters are looking for a sustainable model, Moviepass is out for a major disruption.
According to the company, the 10US$ monthly subscription for cinema movies is aiming to activate the people, that want to go to theatres more often but are being held back by rising prices. The subscription allows those people to visit the cinema more often and actually watch all the movies they want to see without worrying about the price.
The model is accepted very well for the growing customer base. In June 2018, the company announced that it had more than three million paying subscribers.
Whether one likes the subscription model or not, the company has surely influenced the way US cinema operators and global players think about ticket pricing. America's largest cinema chain AMC has introduced its own subscription-based model for members, while Regal Entertainment has announced to test demand-based pricing for tickets in the near future.
Moviepass did it part to restore the casual nature of moviegoing, encouraging viewers to check out releases they might have otherwise ignored while freeing up more avid audiences. However, this comes at a high cost for exhibitors who are losing control over their visitors.
Cinemas can react to Moviepass and other 3rd party subscriptions in 3 steps
1) Launch an own subscription service
The positive response of customers using cinema subscription services and the success of those unlimited movie cards show, that the model is well accepted by visitors and can fill theatres also for less popular movies.
Besides the existing European models, America's cinema giant AMC has recently launched its own subscription service for movies. The company offers guests movie visits up to 3 times per week, including multiple movies per day and repeat visits to already seen movies at 19.95US$ per month.
2) Introduce dynamic pricing
According to Smart Pricer's experience in working with top cinema chains, average ticket price (ATP) suffers as a result, as visitors are spending less money for more movies. Hence, the remaining 85% to 95% of regular priced tickets should be price-optimized in order to offset the ATP loss from subscription admissions. A common way to do this is by using dynamic pricing for these tickets to attract infrequent and date-night movie-goers with pricing that reflects their preferences and price sensitivity (Exhibit 4).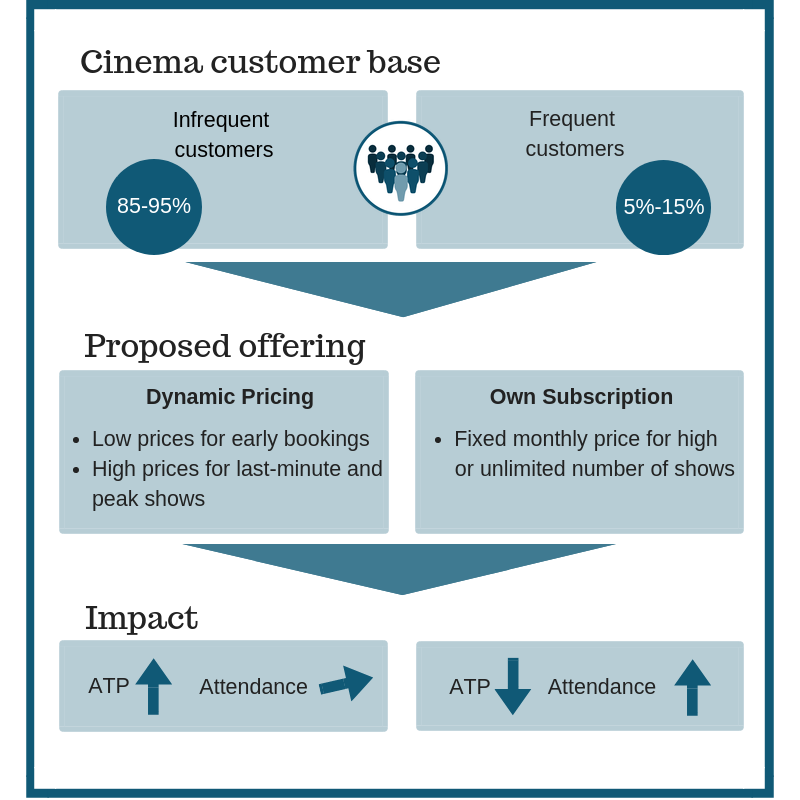 Exhibit 4: The effect of subscriptions and dynamic prices on ATP
Source: Smart Pricer
When applying dynamic pricing for cinemas, the ticket price is depending on many different factors, such as attendance forecast, movie life cycle, purchase channel, time until the movie starts, etc. In general, movies with a high demand on prime-time can be priced higher than average movies at off-peak times. When booking the tickets in advance and using an online booking tool, the tickets can be even lower. Buying the ticket at the box office right before the movie starts will increase the price slightly.
Using dynamic pricing in cinemas, the average price of movie tickets is normally higher than using a static model with the same or even better attendance rate. Hence, dynamic pricing is the ideal tool to combine with a subscription model, because the average ticket price will be balanced out while the benefits of both enhance customer experience.
3) Establish an open and transparent customer communication
When Moviepass decided to add an additional fee to "high-demand" movies, the public reaction was fierce. People were posting pictures of nearly empty theatres in movies they had to pay the extra fee for high demand. The reason for the price increase was not understandable.
It is very important to communicate open and transparent with all customers when implementing a new pricing system, to explain the benefits and avoid surprised customers with unexpected rising prices. Customer communication is the key to success.
The best way to achieve customer acceptance is by showing the price structure clearly on the different points of sale. Every visitor can choose the best fitting offer for their needs. This includes the website, the box office, and other sales channels that are being used.
---
About Smart Pricer
Smart Pricer's team of pricing experts provides cinemas, sports clubs, entertainment venues, and ski resorts around the globe with the necessary tools to increase ticketing revenues and attract more visitors. With over 10 years of airline pricing experience and millions of price optimizations, Smart Pricer is the go-to-partner for companies such as Europe's largest cinema chain Odeon-UCI, Berlin's Bundesliga club, Hertha BSC and Swiss ski lift provider Zermatt Bergbahnen AG. Smart Pricer continues to help companies achieve an increase in ticketing revenues by +5-15% while enhancing visitor satisfaction.