Our Intelligent Pricing solutions help amusement parks, museums, and zoos optimize their revenues and profits.
Pricing Challenges And Goals For Attractions
Attractions, like amusement parks, museums, and zoos, are increasingly facing pressure from shifting spending behavior and new entertainment offerings in the market. The correct Pricing Strategy ensures better customer communication and increases revenues.
Challenges for the Attraction Industry
How many will come each day?
There are hundreds of factors that influence the number of visitors each day. E.G. date and time, weather, promotions, etc. Predicting the daily demand is key for optimizing daily operations.
High demand vs. low demand days
Holidays and weekends attract more visitors than mid-week. Attractive and dynamic prices shift demand to less visited days and increase revenue on peak-days.
Price changes may alienate visitors
A change of set prices needs careful customer communication to avoid visitor disappointment and bad press. Finding the right communication strategy can be difficult.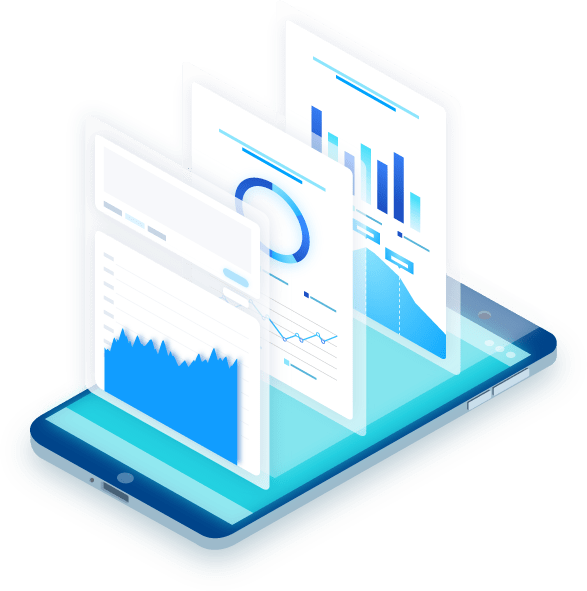 Machine Learning-driven demand prediction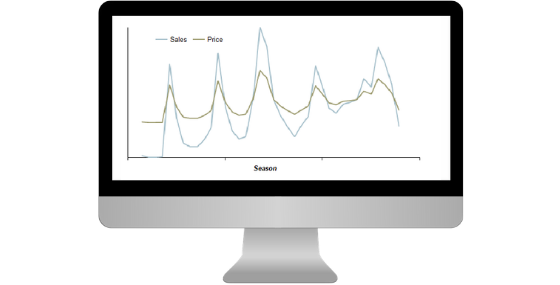 Dynamic prices follow the demand to increase revenues
Pricing Goals for the Attraction Industry
Drive Revenues
Utilize the price insensitivity of spontaneous and solvent customers for high-visited days to increase overall revenue.
Increase visits at less visited days
Offer attractive prices at less visited days to shift demand and reduce the impact of fixed costs at those times.
Incentivize online sales
Increase online sales through special discounts to collect more customer behavior information and get better planing security while saving money.
How We Can Help You Achieve Your Goals
To achieve the strategic goals of our clients we usually follow three steps:
Typical Results for the Attraction Industry
"Smart Pricer conducted a very insightful pricing workshop with us, including comprehensive ticket analyses and measures to optimize our current pricing. Our expectations were not only met but far exceeded. The project with Smart Pricer is an important step in the development of our future pricing strategy."
"
Together with Smart Pricer, we developed a social pricing strategy that focuses on children, families and school-groups through attractive prices and ticket offers while at the same time securing our ticket revenues.
"
"The Smart Pricer team supported us to introduce a flexible ticket pricing structure that helped us massively increase online sales, better distribute visitor attendance, and streamline our customer management."
"
The guest experience is our core focus. The integration of Dynamic Pricing helps us to refine the booking process as an important part of the customer journey. Smart Pricer is the perfect partner for us to embark on this journey.
"
Discover how we introduce dynamic pricing with our clients.
In this case study we explain the approach used by us to determine Classictic customer's willingness to pay by using A/B testing.
100k€ increased revenue for tested venues
200k€ total annual revenue increase potential
The case study shows the used approach in details and presents the final recommendations for Classictic based on the A/B testing results.
FAQ – Answers to Your Questions
Why is dynamic pricing suitable for attractions?
The combination of fixed capacity and variable demand creates the perfect conditions for dynamic pricing. As price sensitivity for each day fluctuates, depending on date, weather and several other factors, dynamic pricing can be used to increase attendance at low demand days as well as slightly lift ticket prices for days with high demand.
What specific goals can be reached with dynamic pricing?
Real-time dynamic pricing enables attractions to achieve strategic goals such as:
Drive ticket revenues
Increase visitor attendance at low demand days
Lift online shares and collect customer data
Secure earlier cash in by enticing earlier bookings
What are the benefits of dynamic pricing for visitors?
By booking early and/or attending low demand days, spectators are rewarded with more attractive prices.
How to communicate dynamic pricing in the attraction industry?
Communication is key for a successful introduction of dynamic pricing. It is crucial to get visitors on board by communicating clearly and transparently what the dynamic pricing switch involves and how it can benefit spectators
We propose to communicate how fans can get the best prices e.g. "Buy early, buy smart".
We also encourage advertising using "from prices" or taking down the price lists from the website to maximize flexibility
We help you with both online and offline communication with customers based on our world-wide experience
What are the expenses for implementing dynamic pricing?
The costs vary based on the amount of dynamically priced tickets. However, revenue uplifts achieved with dynamic pricing are typically 5x – 10x higher than the cost of implementation.
Will our prices increase as a result of dynamic pricing?
The choice is yours. Dynamic pricing works "up" and "down"
We recommend a dynamization around the current price level: for days with high demand, an increase in prices to skim willingness to pay. For days with low demand, a decrease in prices to stimulate demand.
Let's talk about how we can achieve your goals.
Leave us a message to schedule a first free consultation about your needs and goals. We are happy to hear from you. Just give us a call, send us an email, or stop by at our office in the heart of Berlin.
We're looking forward to hearing from you!
Smart Pricer – Office Germany
Brunnenstraße 7d
10119 Berlin
Smart Pricer – Office Austria
Leopoldstraße 24/1
6020 Innsbruck
Smart Pricer - Office Switzerland
Avenue du Temple 13B
1012 Lausanne