Entertainment – Our Pricing Solutions
Our Pricing solutions help venues optimize their pricing to increase revenues and profits.
Pricing Challenges And Goals For Entertainment Industry
While theaters and opera houses have a strong cultural mission, they increasingly focus on improving their profitability. We help our customers to drive admissions and revenue with analytics and pricing software solutions.
Challenges for the Entertainment Industry
Hard to predict demand for each show
There are hundreds of factors that influence the demand for shows and events, such as date and time, weather, event type, etc. Predicting the expected demand is key for revenue optimization.
High demand vs. low demand times
Holidays, weekends and evenings attract more visitors than off-seasons, and weekdays. Attractive and dynamic prices shift demand to off-times and increase revenue on peak-times.
Difficulties to communicate price changes
A change of the current pricing model needs careful customer communication to avoid visitor disappointment and bad press. Finding the right communication strategy can be difficult.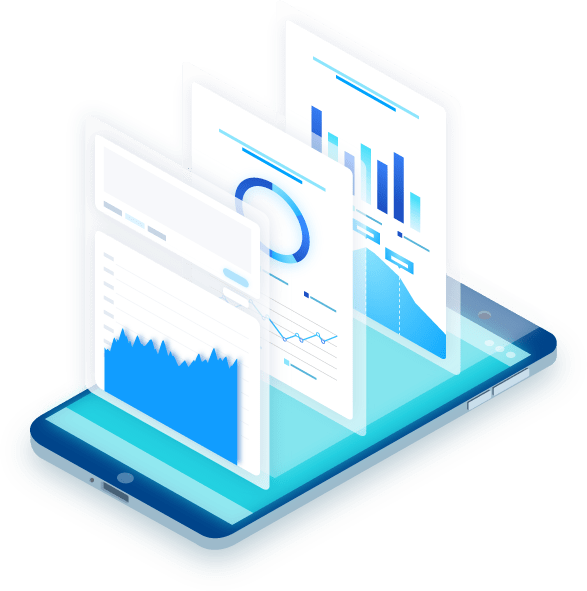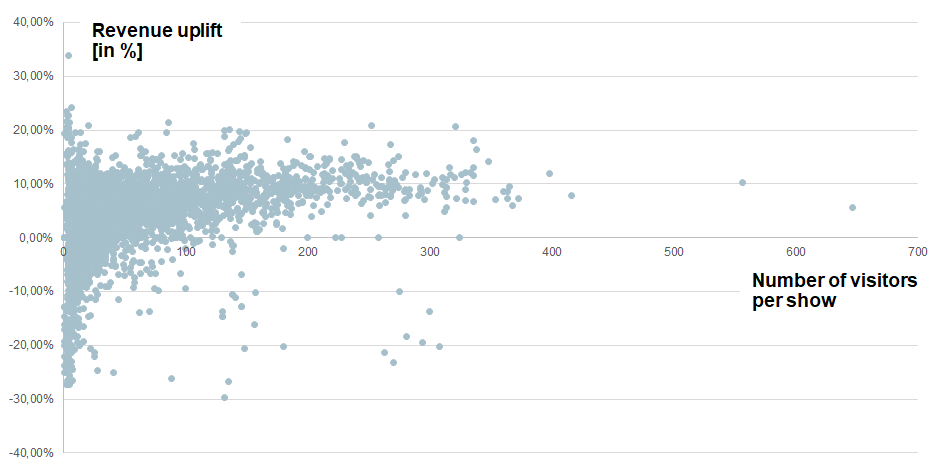 Possible revenue increase for dynamically priced shows
Pricing Goals for the Entertainment Industry
Drive Revenues
Utilize the price insensitivity of spontaneous and solvent customers for high-demand shows and events to increase overall revenue.
Increase visits at off-peak times
Offer attractive prices at off-peak times to shift demand and reduce the impact of fixed costs at those times.
Incentivize online sales
Increase online sales through special discounts to collect more customer behavior information and get better planing security while saving money.
How We Can Help You Achieve Your Goals
To achieve the strategic goals of our clients we usually follow three steps:
Analysis of visitor structure and current price strategy (ticket types, seasons, etc.)
Defining the strategic goals for a new pricing model
Discover the main drivers for demand and attendance (weather, holidays, etc.)
Analysis of historical & current ticketing data
Analyze the share of pre-sold tickets throughout the season
Develop and test interfaces to ensure ease of use for online and box-office customers
Share best practices for online and offline price communication
Real-time pricing software for daily optimization
Demand forecast based on prediction tool with machine learning algorithms
Daily price optimization for tickets based on our software
Connection of our softare with your ticketing system for seamless operation
Typical Results For The Entertainment Industry
"SP developed a model that allows us to determine the willingness to pay for individual customer segments. By tailoring our prices accordingly, we increased our revenue by more than 20%.".
Robert Koch




FAQ – Answers to Your Questions
Why is dynamic pricing suitable for entertainment providers?
The combination of fixed capacity and variable demand creates the perfect conditions for dynamic pricing. As price sensitivity for each event fluctuates depending on performer, date of the event, weather and several other factors, dynamic pricing can be used to increase attendance at low demand events/shows as well as slightly lift ticket prices for events/shows with high demand.
What specific goals can be reached with dynamic pricing?
Real-time dynamic pricing enables entertainment providers to achieve strategic goals such as:
-Drive ticket revenues
-Increase visitor attendance at low demand events/shows
-Lift online shares and collect customer data
-Secure earlier cash in by enticing earlier bookings
What are the benefits of dynamic pricing for spectators ?
By booking early and/or attending low demand events/shows, spectators are rewarded with more attractive prices.
How to communicate dynamic pricing in the entertainment industry?
-Communication is key for a successful introduction of dynamic pricing. It is crucial to get spectators on board by communicating clearly and transparently what the dynamic pricing switch involves and how it can benefit spectators
-We propose to communicate how fans can get the best prices e.g. "Buy early buy smart".
-We also encourage advertising using "from prices" or taking down the price lists from the website to maximize flexibility
-We help you with both online and offline communication with fans based on our world-wide experience
What are the expenses for event providers implementing dynamic pricing?
The costs vary based on the amount of dynamically priced tickets. However, revenue uplifts achieved with dynamic pricing are typically 5x – 10x higher than the cost of implementation.
Will our prices increase as a result of dynamic pricing?
The choice is yours. Dynamic pricing works "up" and "down"
We recommend a dynamization around the current price level: for events with high demand an increase in prices to skim willingness to pay and for events with low demand a decrease in prices prices to stimulate demand.
Discover how we introduce dynamic pricing with our clients.
In this case study we explain the approach used by us to determine Classictic customer's willingness to pay by using A/B testing.
100k€ increased revenue for tested venues
200k€ total annual revenue increase potential
The case study shows the used approach in details and presents the final recommendations for Classictic based on the A/B testing results.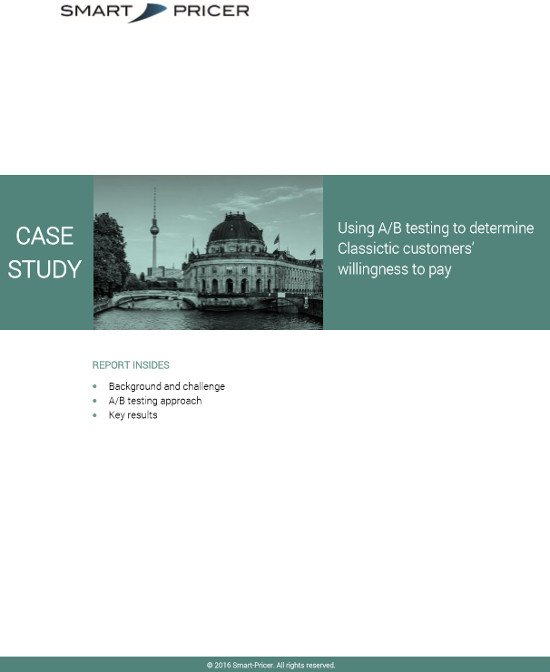 Upcoming Conferences And Events
Find us and come say hello at these industry events, fairs, and conferences:

Digital Sports & entertainment
October 08-09, 2018
Berlin, Germany
This congress is uniting the decision makers from companies, clubs, media and agencies to discuss the current developments in the digital sports and media area.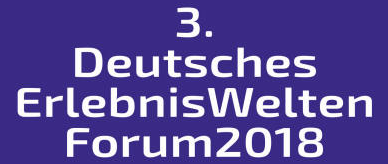 Erlebniswelten Forum
November 06, 2018
Munich, Germany
This forum has developed to the platform for entertainment and tourism in the DACH region. The event serves as an inspiration for current trend and experience exchange.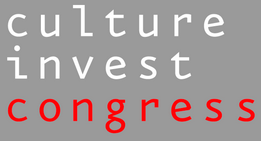 Kulturinvest kongress
November 12-13, 2018
Berlin, Germany
The leading forum for European culture providers and promoters is going to take place on November 12 and 13, 2018 in Berlin with more than 100 speakers and moderators to participate at this 10th anniversary of the CultureInvest! Congress..

Arena Summit
November 20-21, 2018
Frankfurt am Main, Germany
The summit serves with a high-quality program from the areas management, infrastructure, entertainment, and marketing in stadiums and arenas. Experts present the newest concepts for entertainment and give advices with compliance as well as sponsoring.
We're looking forward to hearing from you!