Our team has more than 10 years of experience in consulting and has been explicitly involved in the analysis and consulting of ticketing data from various industries for more than 6 years. Already with our ski resort customers in Austria and Switzerland, we have analyzed more than 60 million tickets, generated more than EUR 5 million in extra revenue for the ski resorts and have shifted more than 1 million tickets from the cash desk to the web shop.
Ticketing and Price Analytics as well as Dynamic Pricing based on Data Science Pricing is one of the most powerful tools to drive ticket sales and increase revenue for Ski Resorts and the branches of Sport clubs, Cinema and Entertainment. To achieve the best and sustainable results, we aim to develop long-term relationships with our customers. On top of developing new concepts, we actively support any implementation and have the IT tools at hand to automate pricing decisions with big data analytics.
Do it like Bergbahnen Sölden and take three steps to increase your revenues and online shares….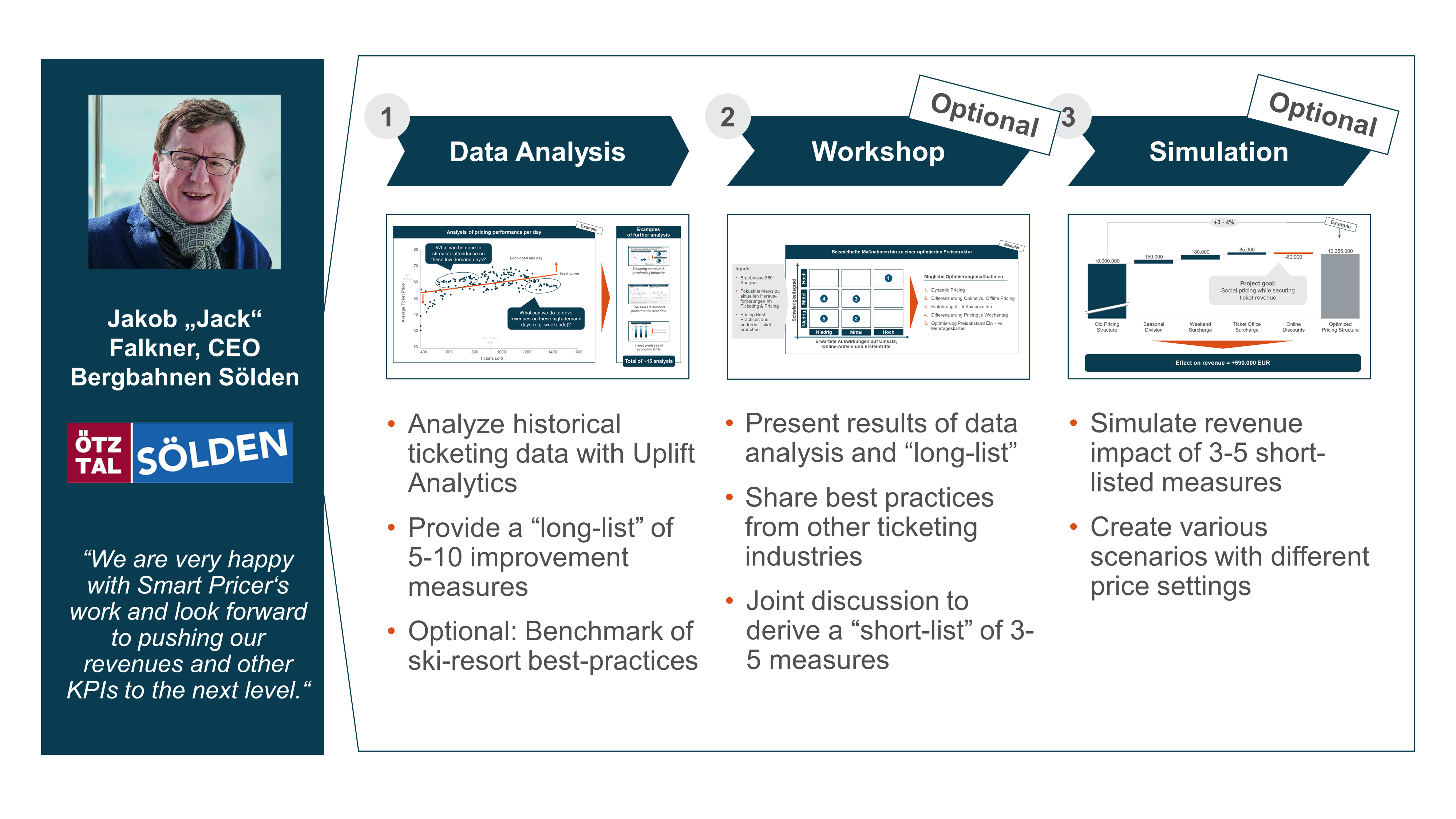 More exciting details will follow soon…
Approach it like Zermatt Bergbahnen AG and increase your ticket revenues by +6 – 8% and online shares to 40% and more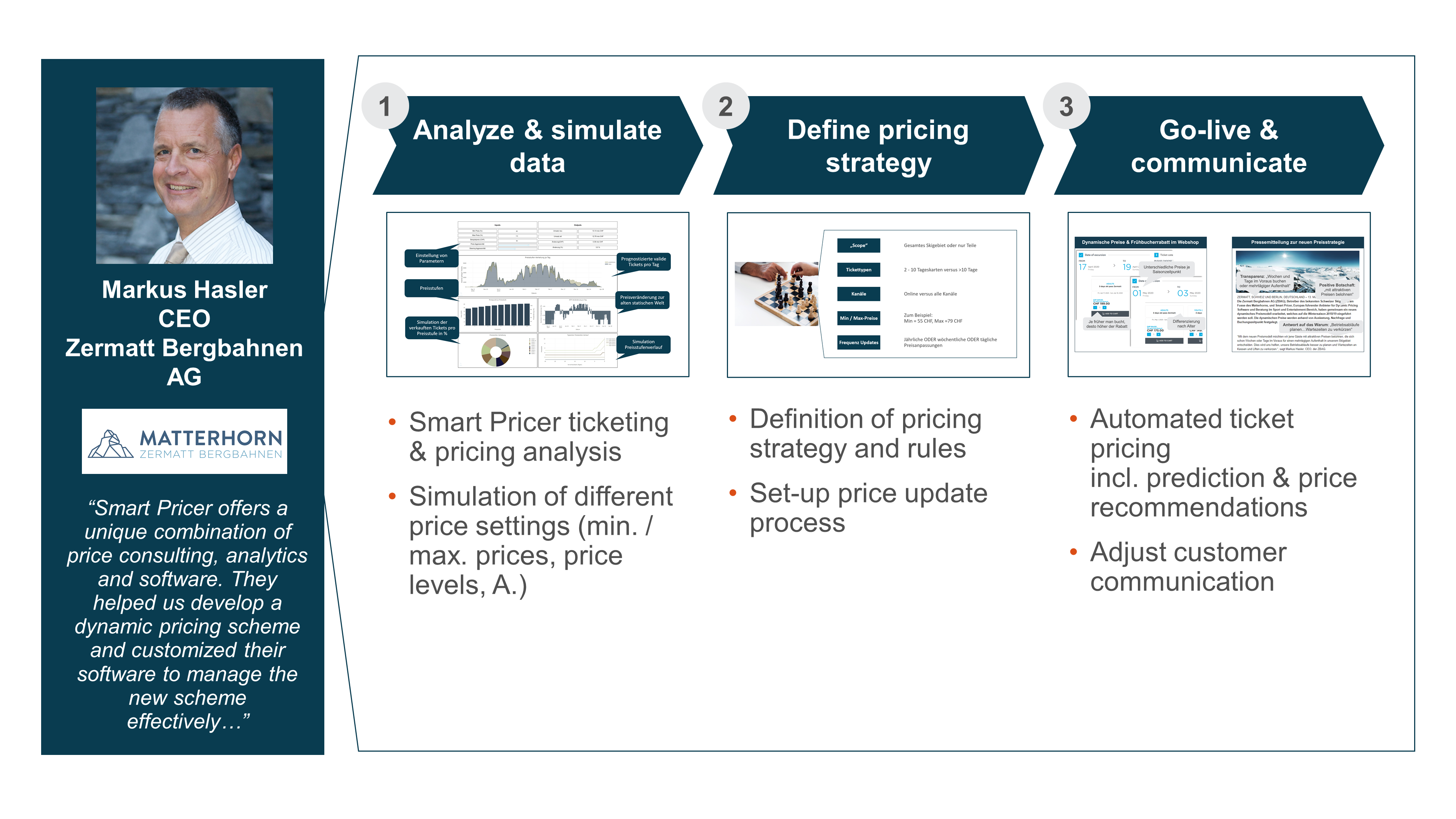 Ready to boost your sales and profits?
Learn more about how we can help you reach your revenue goals in your specific industry:
What Our Clients Are Saying
"Dynamic pricing allows us greater flexibility and smoothing of demand. In addition, the reduction of sales at the cash registers in favor of increasing online sales leads to better and individual advice for guests."
"We made a conscious decision to work with Smart Pricer: service, technology and cooperation are constructive and goal-oriented. We are already looking forward to further cooperation and exciting innovations in the joint project."
"Smart Pricer offers a unique combination of price consulting, analytics and software. They helped us develop a dynamic pricing scheme and customized their software to manage the new scheme effectively."
Let's talk about how we can achieve your goals.
Leave us a message to schedule a first free consultation about your needs and goals. We are happy to hear from you. Just give us a call, send us an email, or stop by at our office in the heart of Berlin.
We're looking forward to hearing from you!
Smart Pricer – Office Germany
Brunnenstraße 7d
10119 Berlin
Smart Pricer – Office Austria
Leopoldstraße 24/1
6020 Innsbruck
Smart Pricer - Office Switzerland
Avenue du Temple 13B
1012 Lausanne