The Aletsch Bergbahnen AG have extended their one-year cooperation with Smart Pricer. In this interview, CEO Valentin König explains what effects dynamic pricing has had so far and gives tips for ski resorts considering improving their pricing.
Dear Valentin, what challenges did Aletsch Bahnen face that led to the decision to pursue a new pricing strategy?
We are a family ski resort with many long-time regular guests. Up to now, however, we have operated in a very analog way, hence we only know the individual guest to a limited extent. That's why we decided to pursue a consistent digitalization strategy with the board of directors and at the request of the general management. In this way, we succeeded in switching from cash register sales to online sales. Our new pricing strategy therefore consists of two elements: Webshop and dynamic pricing.
What was your pricing strategy before the introduction of dynamic pricing? What did you look for when choosing the new strategy?
As a family ski resort, we followed a moderate and static pricing strategy. We then systematically introduced dynamic pricing at ticket offices and online in winter 2019/20. As in other ski resorts, such as Zermatt Bergbahnen AG, we have the best price online. This price always increases the closer the desired ski day comes and the stronger the demand for the date increases. The guest who books online and early therefore always gets the best price. Here, we have also remained true to ourselves and proceeded moderately. For example, we have reduced prices by up to 20% for early bookers and on weak days, but increased them by a maximum of 10% on peak days and for late bookers.
Why did you choose Smart Pricer as partner and their dynamic pricing software?
Smart Pricer are the pricing experts for us. The founders have more than 10 years of extensive knowledge of pricing in the airline industry, and have now been in the ticketing industry for 5 years. In addition, the company has experience from 50+ customer projects and top references such as Zermatt Bergbahnen and FC Bayern München, and finally the comprehensive interface with Skidata. That convinced us. It was important for us to have a partner we can rely on and who will accompany us on the entire journey from data analysis, development and simulation of the best pricing strategy. More than this, we rely on our partner in terms of guest communication to the introduction and further development of the dynamic pricing software.
What were the concerns regarding the implementation of Dynamic Pricing?
Our biggest concern was guest acceptance. As mentioned, many of them have been coming to us again and again for years. Thus, changing something always has to be well thought out and well balanced.
How were these concerns resolved?
We opted for a) a moderate, dynamic pricing strategy that did not lead to price "exaggerations" as in other ski resorts and b) transparent communication.
Have you been able to observe other effects of dynamic pricing?
Through online sales, we were also able to generate additional income in the area of "additional offers" (cross-selling). We have also noticed that guests are grateful for the convenience (booking from the comfort of their own home).
What final tip would you like to give to other mountain railroads that are considering improving their pricing?
After one year, we are completely convinced of dynamic pricing. Thanks to transparent communication and moderate pricing, guest acceptance is incredibly good and the effects speak for themselves. We would not have expected that. We recommend every mountain railroad to deal with this topic. In doing so, make sure to analyze exactly which pricing strategy makes sense based on the guest segments. We also found it important to involve all partners (ticket system, web shop and Smart Pricer) directly at the launch of the project. To guarantee this, an internal project team across the entire company is necessary and good time management is to be strived for.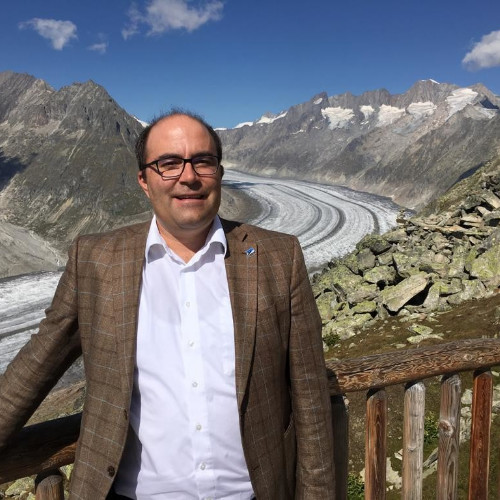 "Through dynamic pricing, we were able to increase our online sales from almost 0% to over 25% in just one season.
What also surprised us was the positive response and acceptance from our visitors."
– Valentin König, CEO, Aletsch Bahnen AG