The second anniversary of Smart Pricer approaches. Hence, we would like to share with you two of the lessons we have learnt after numerous price optimization projects.
Lesson 1: Differentiate Prices AND Products for Price Optimization
All moviegoers are different. However, leading exhibitors want to make sure their guests get what they want. These differences range from individual movie taste, seating preferences and willingness to pay. As a result, we have found it is best to differentiate prices and the product offering alike.
Differentiate your seating product: The times of uncomfortable cinema seats are long gone. It is already common practice for cinemas to provide premium seats with extra comfort and more leg room. We believe the trend towards differentiation will continue. Having an entire auditorium, fully equipped with recliners, will become the new norm. In fact, exhibitors try to get audiences off their couches and into theaters. US-based AMC has been one of the protagonists of this development
Expand beyond traditional movie offerings: Exhibitors have started to move beyond the classic movie showings. They are now also becoming genuine event venues. New offerings such as live concerts and live gaming events create exciting experiences which attract new audiences and will continue to grow as sources of revenue
Differentiate pricing: Charging less on weekdays and more on weekends has become a global standard. After all, exhibitors in many markets go further by adjusting the price of a movie to its expected demand. THey are working with blockbuster surcharges or movie-specific pricing grids as for example with VUE in the UK
Ticket Price Optimization at Vue Cinemas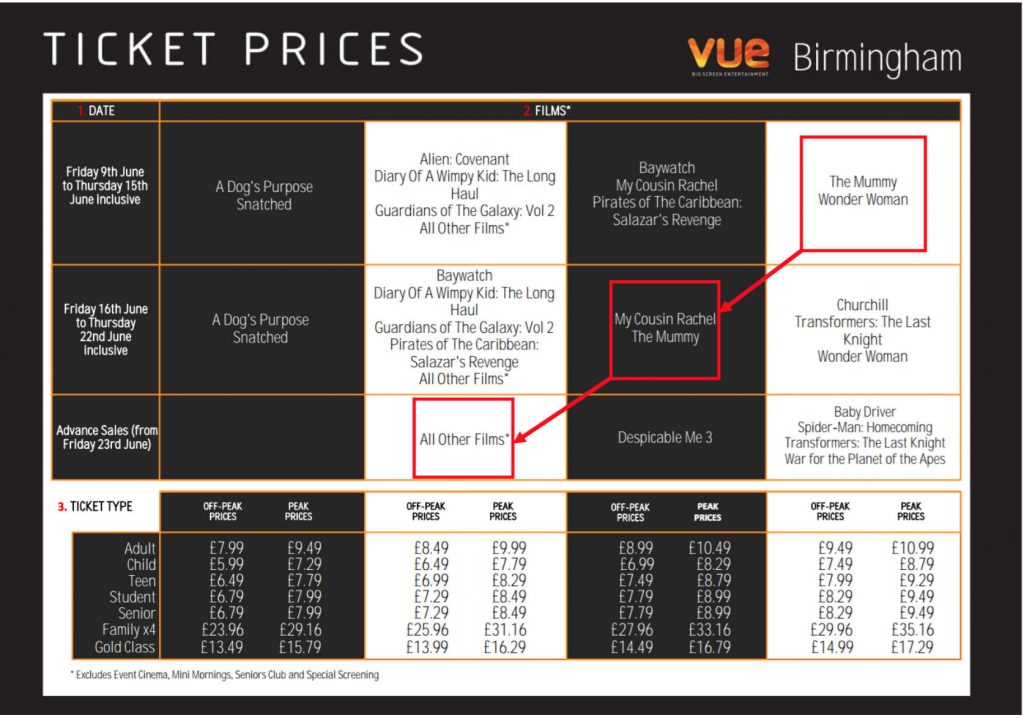 Exhibit 1: Illustration of VUE's four-tier movie pricing grid:
As new blockbusters such as "The Mummy" or "Wonder Woman" are released they enter the highest tier. Throughout their life-cycle they drop tier-by-tier. "The Mummy" for instance moves down from the highest to the second lowest price level within two weeks. (Source: VUE Birmingham)
We believe price differentiation will become more granular. Firstly, exhibitors have started to work with true real-time, dynamic pricing to do price optimization each session. All in all, already a common practice in other industries where static capacity meets a variable demand. Examples are airlines, hotels and concert venues. We believe, exhibition is set to follow.
Lesson 2: Drive Your Own Online Sales by All Means
Online is becoming the most important sales channel. In markets such as China and Scandinavia, web and mobile sales have surpassed the 50% threshold. This is good and bad news for exhibitors.
Online does come with several advantages: easier to plan operations, shorter queues and often higher concession revenues as ticketing agents are freed for concession sales. However, in markets like China, exhibitors risk to loose the digital customer touchpoint to third party apps and platforms. This prevents them from harvesting valuable customer data for future marketing purposes, resulting in foregone revenue potential, e.g. from bundling ticket and concession sales online.
Thus, we advise to invest into your own online sales, reward customers for booking directly on your website, e.g. by offering lower ticket prices or more reward points, and to check possibilities to bundle tickets with snacks and drinks. An example from the German market is one of the Cineplex theaters in Mannheim, close to Frankfurt.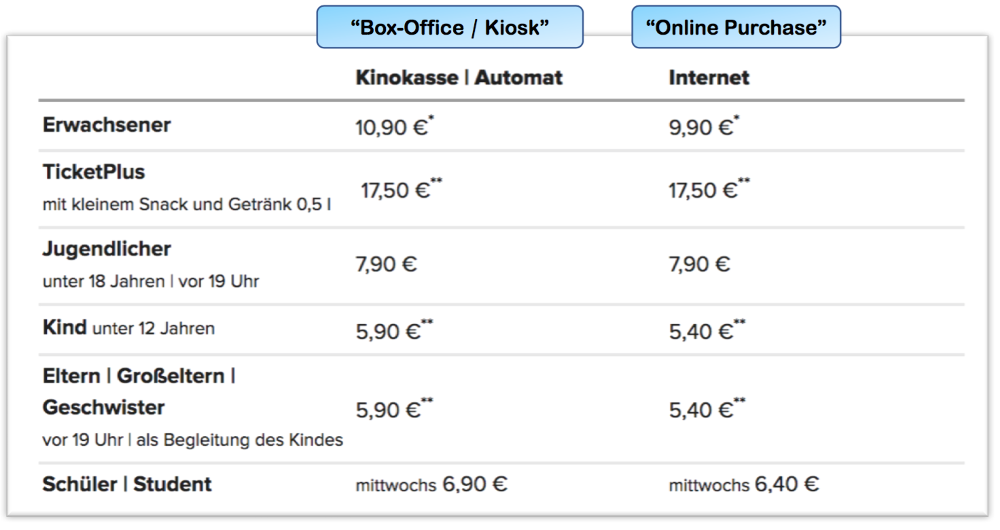 Exhibit 2 – Cineplex Mannheim's price list:
Cineplex lets customers save up to 1 EUR when buying tickets online. Additionally, the exhibitor bundles tickets with discounted snacks and drinks in their "TicketPlus" offering. (Source: Cineplex Mannheim)