Pricing Strategy Simulation
Smart Pricing for Daily Tickets Sales
Discover the impact of different parameters on your business
We are currently building a new software for pricing strategy simulation to enable you to find unused potential for your business. You can get some first impression in the simulation below. Please make sure to subscribe to our newsletter to keep getting updated on the development.
Our simulation is presupposing the following:
One day ticket for an adult = 50€
All other ticket categories depend on the day ticket.
Yearly revenue:
Choose your yearly revenue range
Sensibility of price change:
You decide, how quick the prices for tickets should rise
Difference between minimal and maximal price:
Choose the difference between min and max ticket price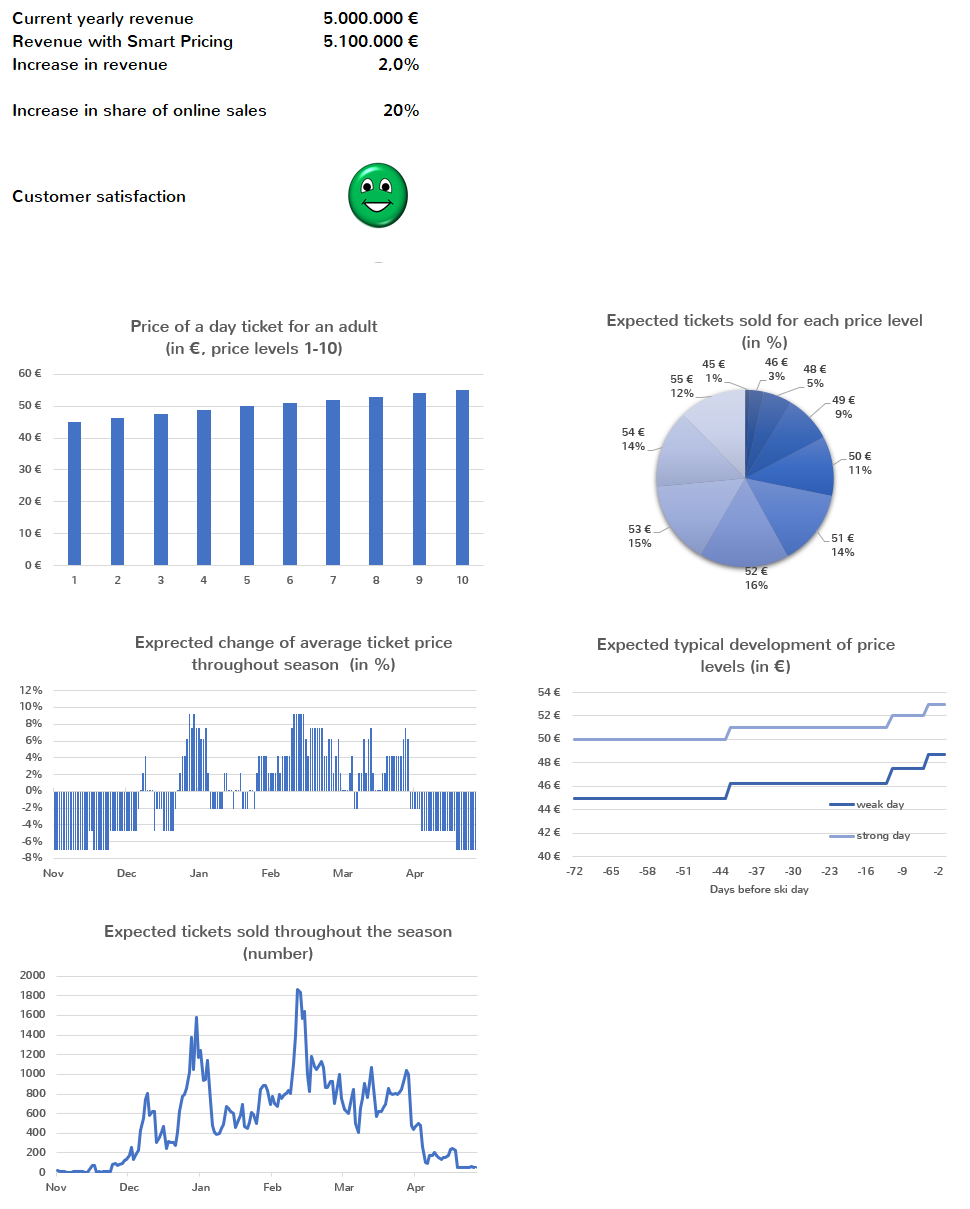 Do you have feedback on our simulation?
We constantly thrive to improve ourselves. Please give us your opinion on this simulation
Better pricing for you with our Smart Pricing Software
Use the right price
The times of static price lists are long over! With Smart Pricer, you can automatically optimize ticket prices based on forecast analysis and our pricing expertise. Our dynamic pricing software uses your historical ticket data and real-time demand to calculate the best price for your strategic goals.
Drive revenue
Increase online sales
Stimulate demand during off-peak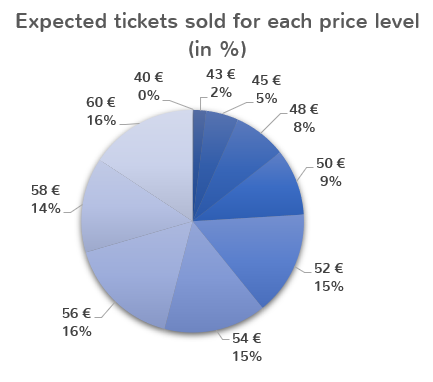 What your peers already achieve
+3-10% revenue increase
Some tickets are sold at a lower price than before to stimulate demand. Other ticket categories increase the price. This lifts the total sales
+10-30% Increase in online sales
Incentives for buying tickets online increase the online share significantly and allow a better understanding of buying behavior
+5-15% stimulation of demand during off-peak times
Off-peak attendance increases with smart pricing. When communicated openly, customers accept a flexible pricing system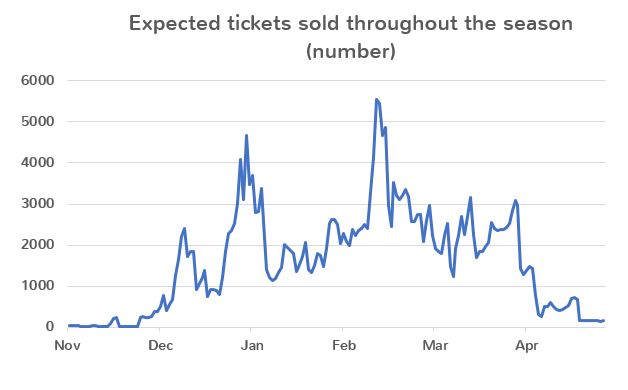 How does it work?
We are developing a software that is tailored to the needs and strategic goals for tickets sellers.
Through a data feed from ticketing systems, Smart Pricer receives the ticket sales data from you for each day. We use our machine learning pricing software to analyze this up-to-date data and send price recommendations for each ticket category to you by let you keep full control.
These are implemented and presented through the bilateral interface with your ticketing system across all sales channels.